Originally posted on The Psychology of Conspiracy Theories: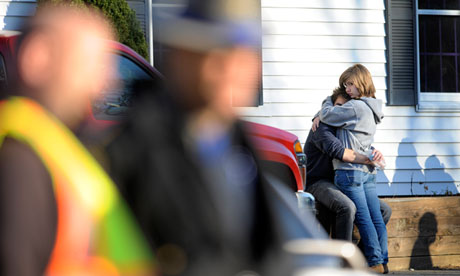 On December 14th, 2012, 26 people, most of them young children, were killed in a shooting spree at Sandy Hook elementary school in Newtown, Connecticut. Unconfirmed rumours about the identity and motives of the person responsible immediately began to be passed around, and later retracted, by the news media; however, as I write this, police are still trying to piece together exactly how the tragedy came to happen. It will likely be some time before the relevant authorities are able to gather and verify all the facts, and make the details available to the public.
For some conspiracy theorists, though, no further explanation is needed. They already know what caused the shooting: It was the U.S. government – the same government which, they say, was behind other horrific shootings such as those at Columbine High School, Virginia Tech, a cinema in Aurora, Colorado, a Sikh Temple in Wisconsin, and a shopping mall in Oregon. For these conspiracy theorists, the shooting in Newtown is just the latest in a long line of false-flag operations staged by people within the government as a ruse to justify taking away the 2nd Amendment right to bear arms. Within hours of the Newtown shooting articles appeared on professional conspiracy theorist Alex Jones' website insinuating that the shooter (or more likely multiple gunmen) could be a government patsy under the influence of mind control, and accusing President Obama of faking tears during a press conference. Elsewhere, theorists saw the correcting of unconfirmed rumours in the media as evidence of a cover-up, and even hinted that chem-trails seen over Connecticut may somehow have played a role in the events.